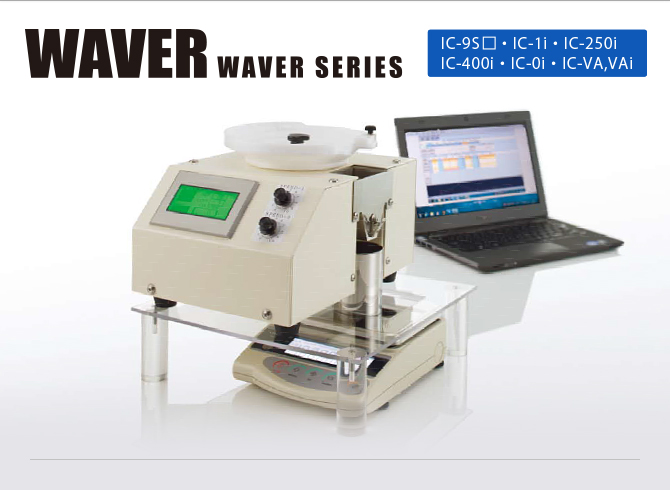 IC is exclusively made to count very tiny objects, such as flower seeds, vegetableseeds and very useful for agricultural and bio-technological fields.
Compact size of IC saves space and very easier to operate.
Moreover our technology demonstrates efficiency in work, reduction of labor in your company.



Accurately counts all the seeds inside the feeder bowl.

Predetermined number of objects can be counted exactly through this function.
Over counting is prevented by becoming slower in the latter part of counting.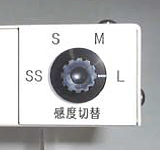 Object
Average Speed
(seed/min)
Sensor's
Sensitivity
Gypsophila
(0.8-1mm)
1200~1500
Very high(SS)
Tomato Seeds,
Brown rice(1.5-2mm)
700~1200
High(S)
Rice with chaff,Wheat
(3-5mm)
700~1200
Medium(M)
Soybean,Corn
(15-20mm)
300~400
Low(L)
※The specifications could be changed.
※It is effective in change of seed size,not like counting dust of a seed, chaff etc.
IC-VA has 2 channels which can be chosen.(S and M,SS and L etc)
※WAVER IC-9S has one Adjustable sensitivity.

Feeder hopper(H)

Supplies counting objects into the bowl.
1.5L and 2.0L Feeder hoppers are available.

Turntable(UR)

Repeat batch counting is possible for ten times or Extension.

Packing machine(P)
By setting the counting machine,enabling the fully automatic counting and packaging.
Bag to 55-130mm wide.
Can accommodate all types of bags.
You can adjust the bag set in the options part.
Vinyl paper,aluminum can respond to all.

Option
IC-1i
IC-250i
IC-400i
IC-0i
IC-VA
IC-VAi
Feeder hopper(H)
○
×
×
○
×
×
Turntable(UR)
○
○
○
×
×
×
PC/Electric
Balance Link
○
○
○
○
×
○
Packing machine(P)
○
○
○
×
×
×


A quantity display is possible using measuring machine.
Moreover data base of seeds are possible at PC linkage.

+Seed counter
Count data is taken into PC.Database creation is also possible in the form at Excel.



+Seed counter +Electric balance
Count and it's weight value of Batch and Totalize are taken into PC.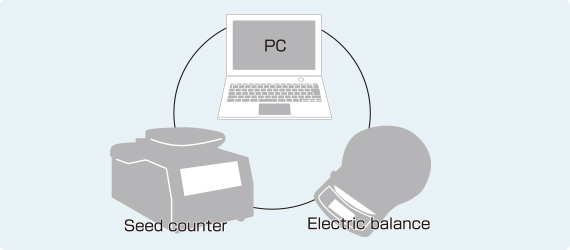 +Seed counter +Electric balance
+Measurement packing machine
A measurement packing machine is operated in the always accurate state using date of ET Series.